Niaz Morshed Elite (born in 1983) is a Bangladeshi entrepreneur, investor, and visionary business leader who serves as the Managing Director of the Borotakia Group, a leading supplier of cutting-edge marine and port solutions. He is widely recognized for his contributions to the development and modernization of ports and marine services in Bangladesh. Well-known as a thought leader in the domain of services automation, Mr. Elite is currently involved in a variety of fields, including cultural, social, sporting activities, as well as humanitarian endeavors.  He presently serves many national committees focused on sports and humanitarian issues and is devoted to ensuring financial and social development in the country through his successful entrepreneurial ventures.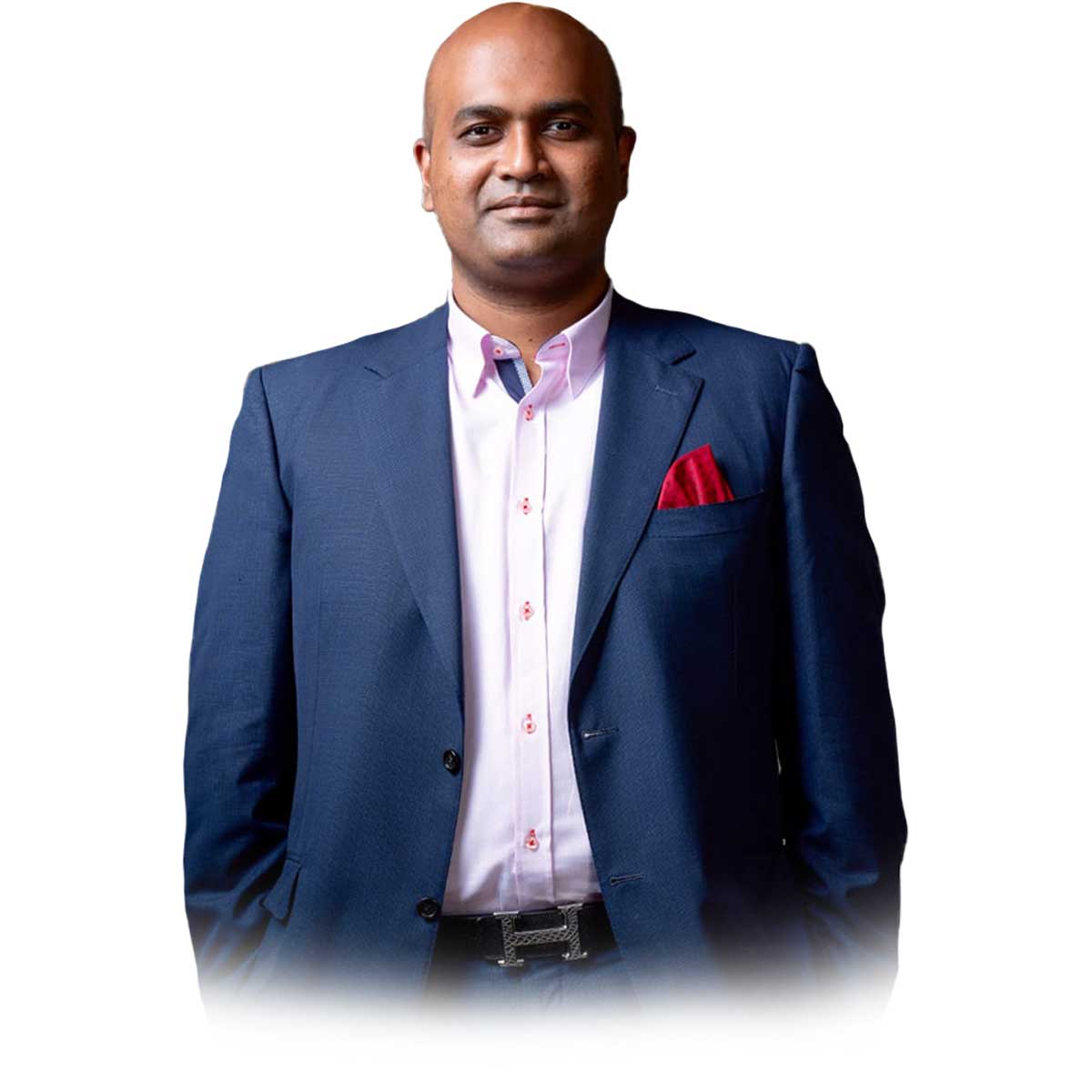 Niaz Morshed Elite was born in 1983 in Chattogram's Mirsarai Upazila to an aristocratic family. His father, Md. Monirul Islam Yusuf, is a successful businessman, politician, and social activist. Mr. Elite's Grandfather, the late Ali Azam, pioneered the establishment of public bus service in Chattogram, the commercial capital of Bangladesh. With the support of his father and grandfather, the North Chattala bus service business got off to a solid start, bringing about landmark transportation infrastructural developments, prior to and post-independence of the country.
Because of his keen business sense & aptitude, Mr. Elite's family onboarded him to the family business at the age of 20. He was also active in numerous social & cultural platforms, sports, and hobbies from a very early age.
Mr. Elite joined his family firm, Borotakia group, in 2003, and it has since grown to become the country's top and renowned provider and supplier of the container, heavy cargo handling equipment, and comprehensive marine solutions. The group encompasses Borotakia Motors Pvt Ltd, Arin Motors, Borotakia Construction Co, and Elite Motors. As a Managing Director, Mr. Elite has been at the forefront of several successful innovative & industry-leading endeavors in Bangladesh since joining the Borotakia Group, all of which contribute to the socio-economic growth of the country. Borotakia Group presently employs over 1000 people across the nation.
By combining his individual effort, entrepreneurial spirit, and innovative ideas, Niaz Morshed Elite has been able to propel his family business, Borotakia Group, to a new height.
In 2006, Borotakia Group under the leadership of Mr. Elite established a three-wheeler assembling facility in Bangladesh. Later on, the group, led by his excellent leadership, financial acumen, and forward-looking philosophy, introduced 3-wheeler, 12-seat passenger vehicle, and the AUGE-branded 2-wheeler (motorbike) with tremendous success. This initiative resulted in substantial local job creation, lower carbon emissions, shorter lead times, and enhanced communities' access to low-cost transportation.
In 2013, Niaz Morshed Elite entered into the port business field under the banner of Borotakia Construction. Through forming successful global alliances to introduce superior engineering and by using his entrepreneurial and investing skills, Mr.Elite acquired long-term contracts that have turned Borotakia Construction into the country's leading company in port operations services. His successful venture, acknowledged by the nation's business community is now enlisted as the first-class contractor of Chattogram port authority. For his outstanding contribution towards automobile modernization, Mr. Elite has been engaged by the national port authorities, striving to develop two major ports in the country, Chattogram port, and the recently formed Payra port.
In 2017, Niaz Morshed Elite Co-founded, Nagad Ltd, the fastest growing FinTech company in the world and the second-largest FinTech in Bangladesh which offers digital financial service in Bangladesh through innovative products and services. Nagad Currently serves 55 million+ verified registered customers with 250,000+ retail points with a daily average transaction volume of over BDT 7,500 million. Mr. Elite presently holds the role of Executive Director at Nagad Ltd.
Niaz Morshed Elite earned top grades in his HSC from Chattogram High School and Higher School Certificate in Business Studies from Ispahani Public School and College in Chattogram. He later earned his Bachelor's Degree in Business Administration (Marketing) from North South University in Dhaka, Bangladesh.
Niaz Morshed Elite is a well-known social, cultural, and sports organizer in Bangladesh, providing leadership and assistance to a range number of national and international forums. His initiatives are assisting in the development of a non-communal conscience and peace among the young. Niaz Morshed Elite was chosen as the 'Icon of the Youth 2018' among 3148 individuals and organizations registered with the Department of Social Services for his outstanding accomplishments and efforts in youth-centric social service.
He has served Junior Chamber International (JCI) as Founding President of the Chattogram Cosmopolitan. Mr. Elite is presently serving as the President of the JCI Bangladesh National 2021-2023. JCI is a non-profit organization for young people that promotes social and economic growth as well as international collaboration.
While serving as President of the Bangladesh Human Rights Commission (Chattogram North), Mr. Elite has helped promote awareness of Human Rights concerns, including settlement facilitation and recommendations to the Government.
Mr. Elite is also the Director and Chairman of the Cricket Committee of the Brothers Union Club Ltd, Dhaka, and Chattogram. Among many other community-building initiatives, he is playing vital social roles as Founder and President of  Chattogram Khulshi Club Limited, Joint General Secretary of Bangladesh Road Transport Owners Association, Chief Coordinator of Bangladesh Chess Federation, Chattogram, Secretary-General of Chattogram Omar Ekushey Book Fair Celebration Council, Former President of Chattogram Bangla New Year Council, Convener of Chattogram Metropolitan Eid Celebration Council, Chief Adviser of Shubho Sanga (Daily Kaler Kantha Readers Forum) and many more.
Founding President, Chattogram Khulshi Club Limited, 2014 – Present
National President, Junior Chamber International, Bangladesh, 2020 – Present
President, Bangladesh Human Rights Commission, Chattogram North, 2017 – Present
Director and Chairman, Division Cricket Committee Brothers Union Club Limited, Dhaka, 2010 – Present
Director and Chairman, Division Cricket Committee Brothers Union Club Limited, Chattogram, 2010 – Present
Chief Coordinator, Bangladesh Chess Federation, Chattogram Division, 2019 – Present
Chief Advisor, Daily Kaler Kantha Shuvo Sangho, 2015 –  Present
President, Borshoboron Porishad, 2017 – 2020
Secretary General, Ekushey BioMela Porishad, 2018 – 2020
Committee Member, Chattogram Port Authority, 2016 – 2019
Executive Vice President, Junior Chamber International, Bangladesh, 2017 – 2018
Founding President, Junior Chamber International, Chattogram Cosmopolitan, 2013 – 2014
Joint general secretary, Bangladesh Road Transport Owners' Association, 2021- Present
Vice President, Chittagong inter-district Road Transport Owners' Association, 2022 – Present
ON A MISSION TO CHANGE LIVES
NIAZ MORSHED ELITE HAS SPENT OVER 40 YEARS CREATING BREAKTHROUGHS AND TRANSFORMING LIVES